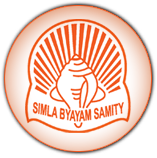 Welcome to our website!
Simla BYAYAM Samity ..............
the pioneer of Sarbojanin Durgotsab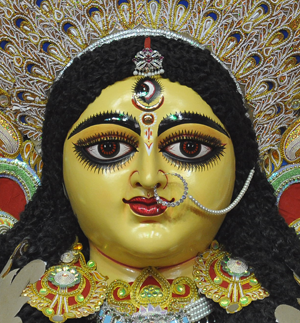 It is with enormous delight, we on behalf of Sri Sri Sarbojanin Durgotsab Committee of Simla Byayam Samity wish to update you that Simla Byayam Samity, the pioneer of Sarbojanin Durgotsab, having crossed over milestones of so many obstacle, now all set to celebrate its 94th year in October 2019, with usual splendor and gaiety the commencing festivity period this year. It may be mentioned here that this festive occasion was started in the year of 1926 headed by Late Atindra Nath Basu.
Our every bit of effort would be invested in making the celebration a sky rising success with a blend of congenial atmosphere, spreading glamour and beauty, which undoubtedly will fill the hearts of all with happiness and thrill.
We do not hesitate to acknowledge our indebtedness to all concerned who have extended their heartfelt co-operation and patronage in the past, in organizing such comprehensive programmes on Durga Puja.
Now this year, we also look forward to the magnanimity of the local people, patrons, sponsors, advertisers and well-wishers from far and abroad with assurance of all help, and we believe that their generous help will lead us to fulfill our mission in the 94th Year celebration.
It is admitted that in such a spiral trend of economy, our approach to this 94
th
year celebration will bring about a flood of hope and the blessings of all will be lavished on us to achieve our goal.
Durgotsav 2018

Watch Simla Byayam Samity's Durgotsav gallery 2018
Durgotsav 2017

Watch Simla Byayam Samity's Durgotsav gallery 2017
Durgotsav 2016

Watch Simla Byayam Samity's Durgotsav gallery 2016